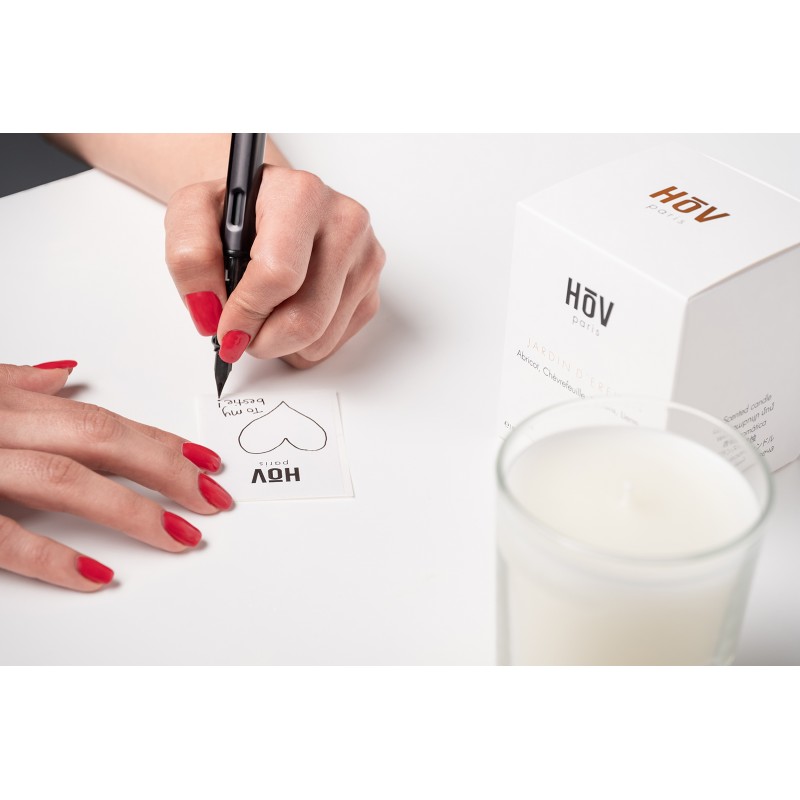  
Scented Candle Jardin d'Erevan customizable
6.6 oz - 50 hours 
Personalize a blank label with your own special message and stick it to the scented candle before gifting it.
Dont worry, we provide 2 labels in case you mess up!
Olfactive notes  : 
Apricot, Honeysuckle, Incense, Ivy ... FREE SHIPPING ON ORDERS OVER 60€
SECURE PAYMENT
MADE IN FRANCE
The theme of this candle is inspired by the culture of the apricot tree, an Armenian tradition dating back thousands of years. The Prunus Armeniaca is a gold-colored fruit with a juicy flesh; its kernel is the source of an oil used in traditional medicine. The tree that carries this fruit yields an exceptional wood used to manufacture the duduk, a traditional wind instrument with a smooth sound that invites the mind to escape and enter a meditative state.