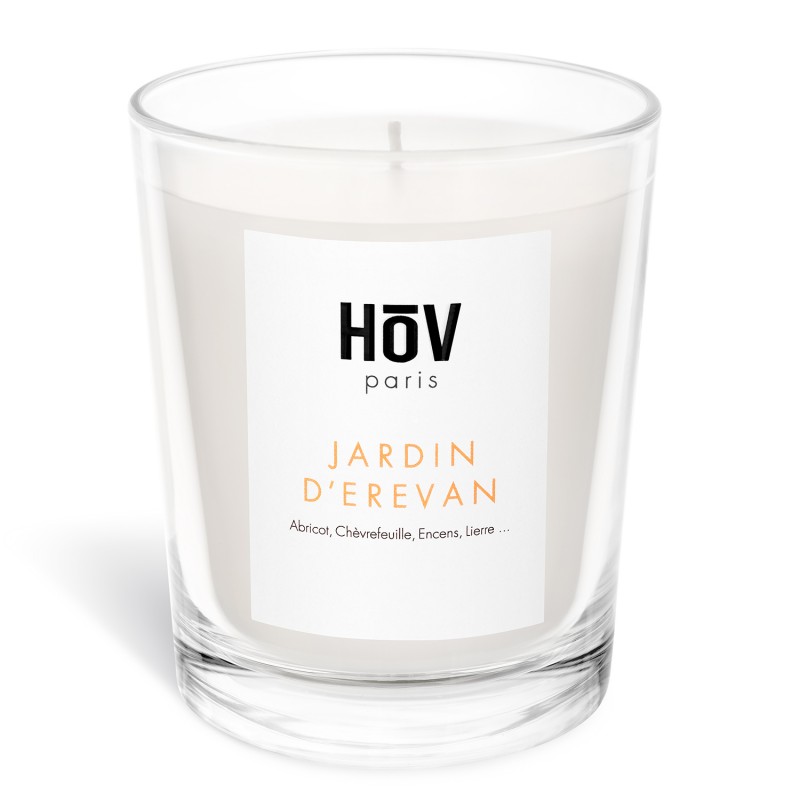  
Scented Candle Jardin d'Erevan
6.6 oz - 50 hours
This scent evokes the atmosphere of a summer garden where green scents of ivy leaves, climbing the decrepit walls of an old house in Yerevan, mingle with the jasmine note of fanning honeysuckle, that stretches, that sprawls... and comes to rest on the hips of a fresh and creamy apricot, to finally drowse on the clouds of smoke from a burning incense.
Olfactive notes  : 
Apricot, Honeysuckle, Incense, Ivy ... FREE SHIPPING ON ORDERS OVER $100
SECURE PAYMENT
MADE IN FRANCE
The theme of this candle is inspired by the culture of the apricot tree, an Armenian tradition dating back thousands of years. The Prunus Armeniaca is a gold-colored fruit with a juicy flesh; its kernel is the source of an oil used in traditional medicine. The tree that carries this fruit yields an exceptional wood used to manufacture the duduk, a traditional wind instrument with a smooth sound that invites the mind to escape and enter a meditative state.