For the realization of these scented candles, we worked with suppliers and artisans passionate about their trade. The artisan perfumer, wax master, glassmaker, are all based in France.
● Burning time 60 hours
● Vegan & cruelty free
● Free of sulfates and phthalates
● Perfume produced in Grasse and up to date with IFRA regulation
● Responsible and sustainable packaging: FSC certified packaging and reusable glass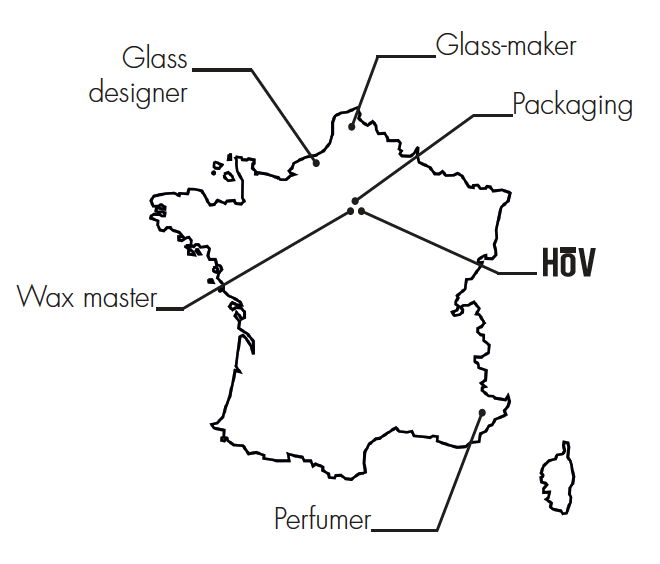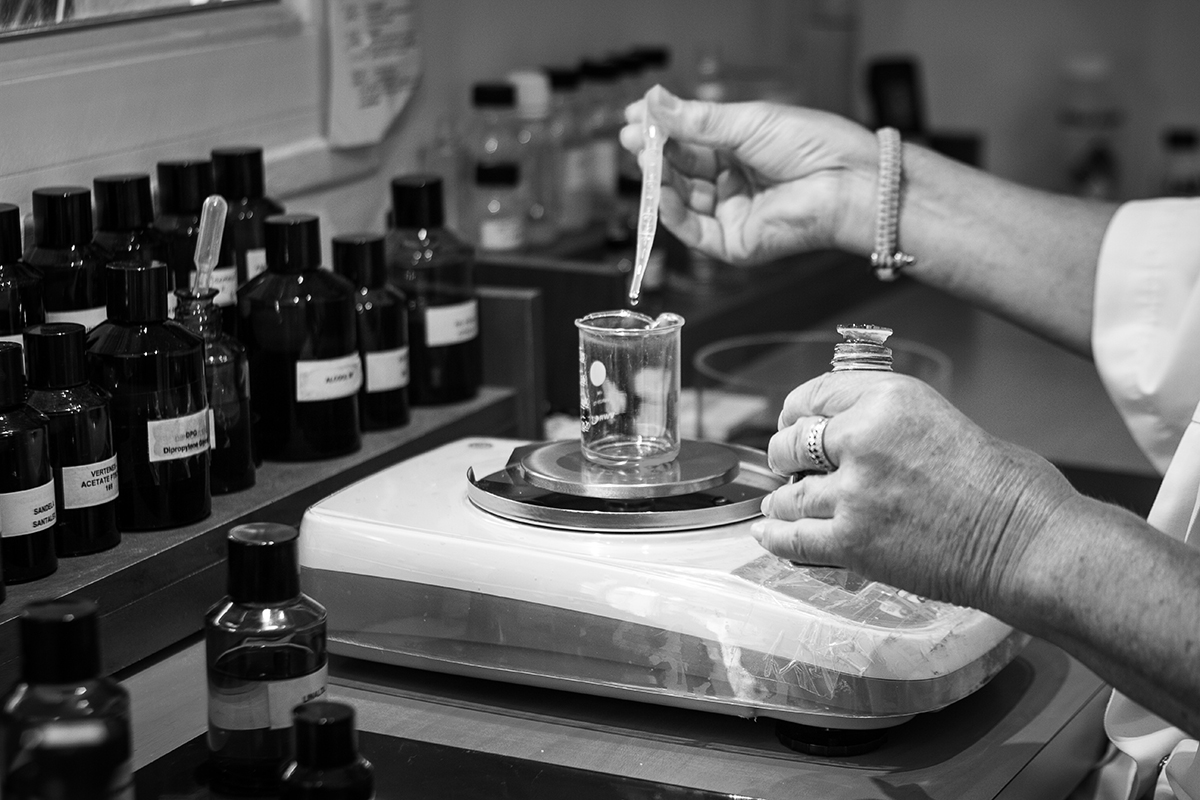 The perfumer
The perfumes that we have imagined for HōV are made by an artisan perfumer with over 40 years of experience. He creates each olfactive story to measure. The culmination of these fragrant creations is the result of a long process of research, collaboration, and sharing. Our perfumes are produced in Grasse, the perfume capital of the world, located in the south of France.
The wax master
In order to create the desired olfactory experience, our wax master, who is also a perfumer, blends a precise mixture of mineral wax and vegetable wax to complement both the perfume and the characteristics of the container. This meticulous process impacts scent diffusion and burning time.
Next, he selects the diameter of the leadless cotton wick and positions it in the center of the container, re-centering it several times before trimming — all by hand. This ensures even burning and helps prevent tunneling. The attention to detail and craftsmanship dedicated to this process contribute to the creation of a high-quality scented candle that offers a captivating fragrance and an optimal sensory experience.