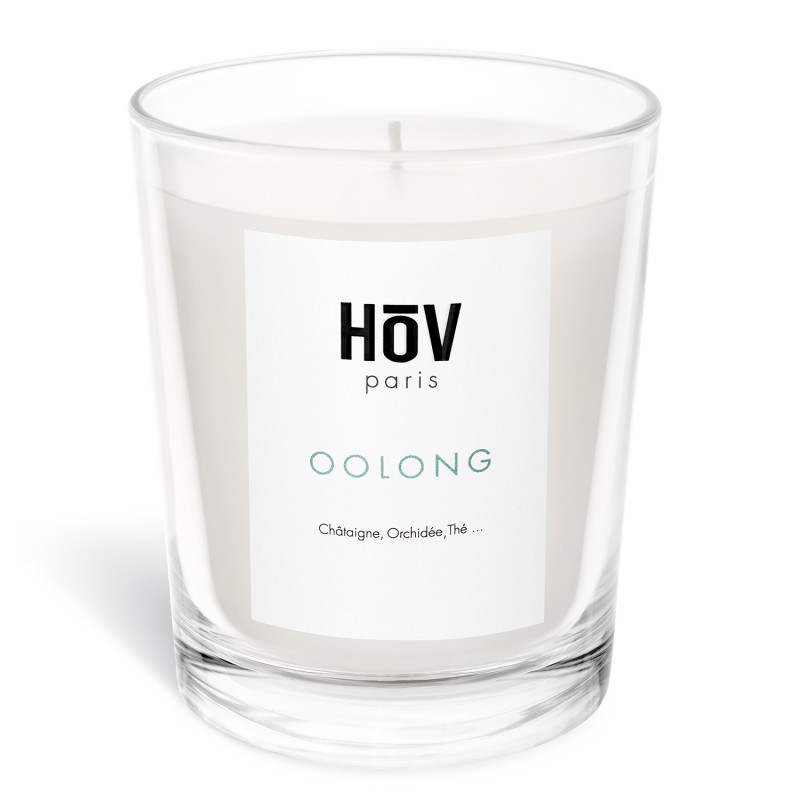  
Scented Candle Oolong
6.6 oz - 50 hours
In the depths of the region of Fujian, at the foot of Mount Wuyi, engulfed in the thick haze of daybreak, we are awakened by light peeking through the sea of clouds. On the slopes of the mountain, thin, familiar silhouettes gather tealeaves, molding shapes of black dragons in their hands. The charcoal-grey chimera needed to shed its skin five times to ignite in a nest of embers, releasing its smoky, scorched aromas. Slow, yet powerful, it plunges into the Jiuqu Xi River and breaks down, breathing out its smell of warm chestnuts. In the twilight of its life, vanilla and amber scents of a divine orchid were born of the ashes of the fallen dragon.
Olfactive notes  : 
Chestnut, Orchid, Tea ...
Available in 2022 FREE SHIPPING ON ORDERS OVER 60€
SECURE PAYMENT
MADE IN FRANCE
The theme of this candle is inspired by the Oolong tea harvested in the slopes of mount Wuyi, a family tradition passed down through the centuries with honor. It draws on a family's love for a multi-generational culture: the culture of tea.
The Oolong candle is inspired by the Oolong Da Hong Pao tea, which means "big red dress." It is a semi fermented tea that has been cultivated since the Ming Dynasty on the slopes of the Wuyi mountain range in the Fujian region, classified as a world heritage site by UNESCO. The Da Hong Pao is an exceptional tea, a true treasure for all tea connoisseurs: the smokey and toasted notes of its leaves and the aroma of chestnut with orchid notes does not fail to please even the most demanding palates.