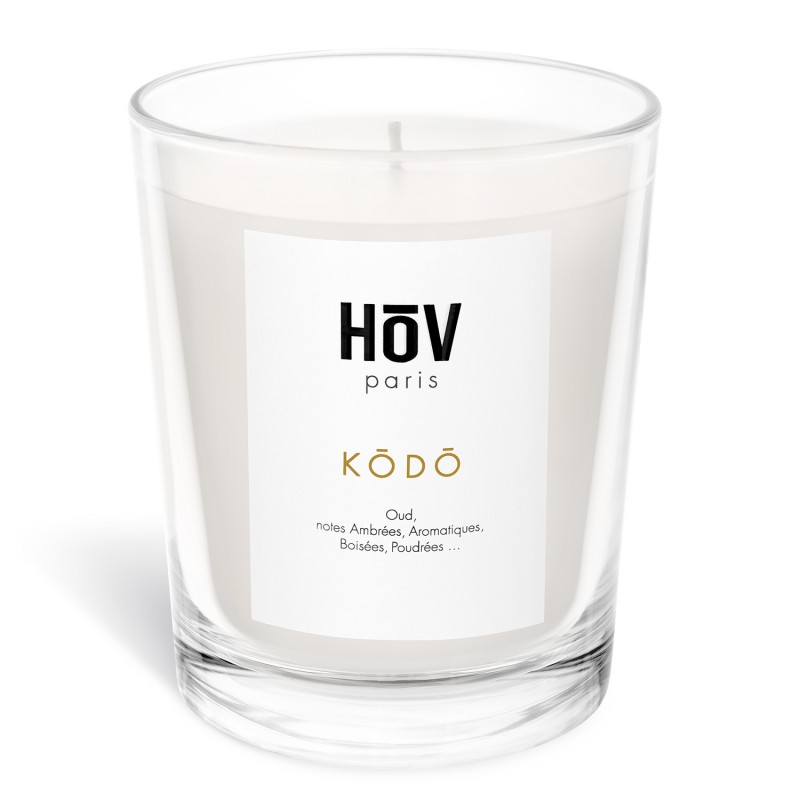  
Scented Candle Kōdō
6.6 oz - 50 hours
In the heart of the Gion district, in the hall of the ochaya, I am greeted by a geisha. Dressed in a vibrant kimono and sitting upright with knees bent, the komiko begins. Mind the agarwood that heats on its mica plate! Its smoke softly whispers these four mysterious dreams: dusty and woody, the incense-burner travels from hand to hand; earthy and powdery, eyes lock; smooth ambery, I feel a jealous flutter, my nose under my hand, recalling your wine-colored lips; Your forbidden look, aromatic and drunk.
Olfactive notes :
Oud, Ambery, Aromatic, Woody and Powdery notes ...
Available in 2022 FREE SHIPPING ON ORDERS OVER 60€
SECURE PAYMENT
MADE IN FRANCE
The theme of this candle draws on the experience of kōdō, an ancestral custom practiced in the form of a game. The candle evokes the love of a stranger; love at first sight between a geisha and a guest invited to the ceremony in the ochaya, "tea house," in the Gion neighborhood.
The Kōdō – or "the way of incense" — is one of the three traditional Japanese arts. It is the spiritual art of listening to incense as it burns, enlivened by various games called komiko, developed in imperial courts throughout the centuries. The Kōdō candle is inspired by one of the komiko — the genjikō —during which participants are invited to guess the five different types of jinko "agarwoods" being heated.