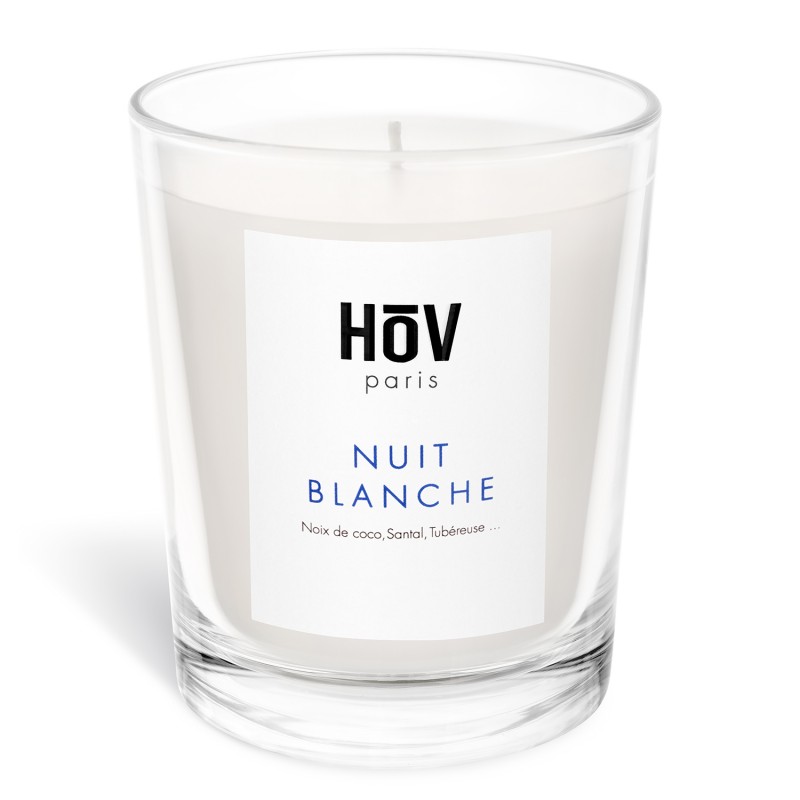  
Scented Candle Nuit Blanche
6.6 oz - 50 hours
In the remote region of Mysore, smoking sandalwood breathes out its woody and milky soul to join the final oily, almondy breath of a split coconut served at nightfall. In the middle of the night, a murmur in the forest reawakens my instincts and calls to me; I chase after it through the sandalwood forest. The coolness of the darkness and the leaves on the trees whip our faces, brush against our bodies and carry us all the way to expanses of tuberose. Stretched along the white horizon, the sensual and solar scents glisten and exalt our bodies in carnal darkness.
Olfactive notes  : 
Coconut, Sandalwood, Tuberose …
Available in 2022 FREE SHIPPING ON ORDERS OVER 60€
SECURE PAYMENT
MADE IN FRANCE
The theme of this candle is inspired by a night spent in the white tuberose fields in the region of Mysore. It connotes eternal love: the carnal flight of two lovers through a sandalwood forest and fields of tuberose. The tuberose (Polianthes tuberosa) was introduced to India in the 16th century and gave birth to new flower species. Its narcotic perfume is the object of numerous praises. The Mysore sandalwood (Santalum album) is a sacred wood burned during religious Hindu processions, favorable for meditation, for various millennia. The fusion of these fragrances produces an exquisite and sensual perfume.